Notification requirements for WTO Members: who needs to notify what, by when and how?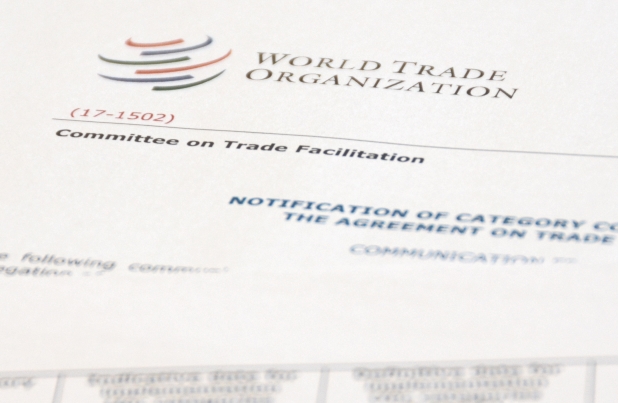 The WTO Secretariat would like to provide WTO Members with an overview of all notification obligations under the Trade Facilitation Agreement.

What are the requirements for the "transparency notifications" under Section I? Is there a format and timeline for submission?

What are the exact timelines for the so called "ABC notifications" ? Is there a specific template that Members can use to submit them?

And what is the procedure to submit the Donor notifications on assistance and capacity building information?

View notification requirements
TFA Ratification Tracker
The Trade Facilitation Agreement (TFA) entered into force on 22 February 2017 when the WTO obtained the two-thirds acceptance from its 164 Members.
Notifications Categories A, B & C
Developed Members have committed to implement the Agreement upon entry into force while developing and LDC Members can request more time and assistance. To benefit from these flexibilities, developing and LDC Members must notify when they will implement each trade facilitation measure using A, B and C categories.
97 Members have presented notifications, of which